Tally
Your personal assistant for everyday shopping.
Tally is an application designed to facilitate your shopping. Create a list of products (either manually or by capturing the barcode) and check for errors on the supermarket receipt.
It's a fact: when you have to go to the supermarket you need to fill a shopping list. How many times have you tried to keep everything in mind just to realize, upon returning home, you had forgotten a key ingredient for dinner or the cake of next day?
Post-its, however, are pretty boring and, without a pen in hand (for example, when you're already going around the shelves), they can't be upgraded in a convenient and practical way. Our smartphone is always with us, then why not use it to make our life easier?
Here at Lemonskin we like to go further. Why limit the app to a simple shopping list when it's possible to add tools that can automate the whole shopping process and may help you to verify the correctness of the receipt?
Yeah, barcodes!
There's no need to write all the time "bread, flour, milk, eggs, ..." when we have a camera in our pocket! With Tally creating a list is as simple as frame the finished product barcode (at home) or a new one (in the supermarket).
You will need to enter the product name only the first time, from then on the application will learn to associate the correct code to the specific product. No problem if you buy a different brand of yogurt. Tally is capable to associate multiple codes to the same article.
A smart list, for real!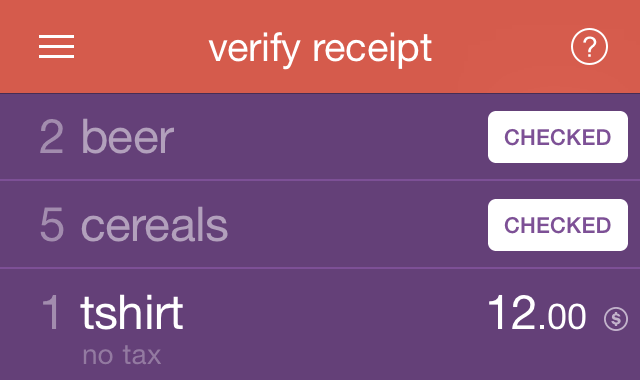 One of the most useful features of Tally is the ability to quickly check for errors on the receipt. It's happened to us all to pay a higher-than-expected total and, once at home, realize that a product, advertised as discounted, was instead charged full price. There are mistakes that occur more often than you think, and maybe some supermarket plays a bit around it.
Tally has a specific section dedicated to the receipt verification. So you can, in seconds, find the inconsistency and show it to the cashier in order to be immediately reimbursed (or enjoy in case the error occurred is to your advantage).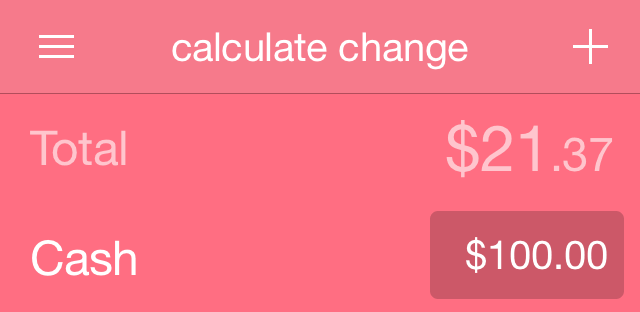 Another convenient feature is the calculation of the change, both cash and vouchers (such as food tickets).
Many tools to simplify the job
We purposely designed the interface of Tally to be simple and intuitive, but we have included powerful features that simplify your decisions during shopping.
If you are not sure you want to buy a particular product but you don't want to take the risk to forget about it, you can have it in the list but disabled. That way it will always be at your fingertips and you can check how much it affects the final cost.
Products database is always accessible via a special section and can be easily modified, extended or simplified. This will give you full control over your saved items.
Tally, your definitive shopping assistant! :)