SimpleScreen
Add useful information to your lock screen.
Your iOS device was created to show beautiful Wallpapers (click on images to see the iPad equivalent):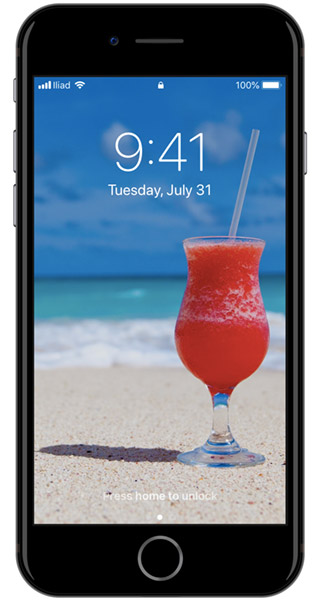 Unfortunately you cannot add notes, quotes, memos or, in general, all those information that might be useful during the day.
But... What if you could?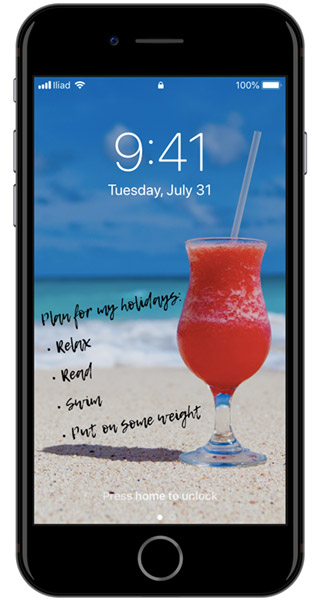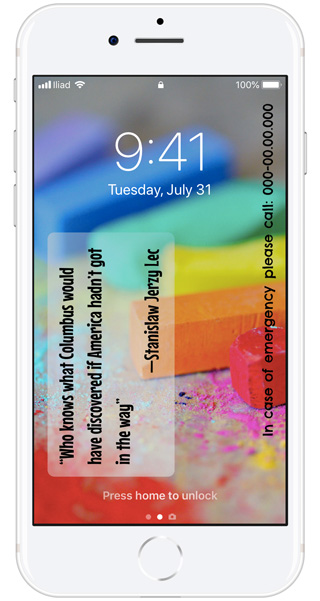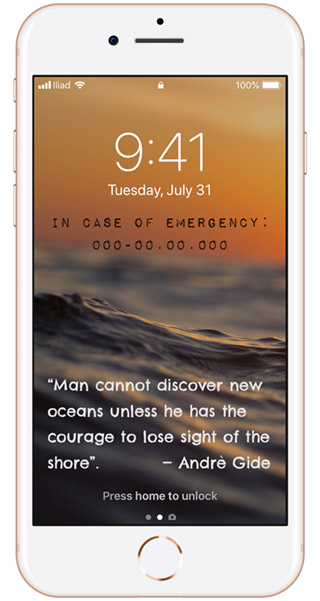 SimpleScreen is an app for iPhone and iPad that lets you customize your device's Lock Screen quickly and easily.
What if I lose the device? What if I don't feel well? What if ...?
Beyond the undoubted usefulness of some information, there are others that can play a role of fundamental importance, even save your life!
For example, showing a number to call in case your phone gets lost, would greatly help anyone who finds it to get in touch with you.
Or you could include the details of someone to contact in case of an emergency, or the substances you are allergic to, your blood group or anything else really important for your health.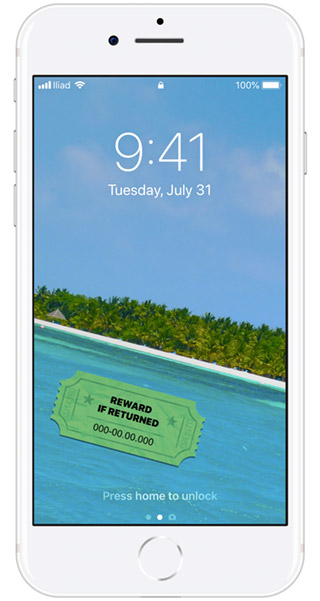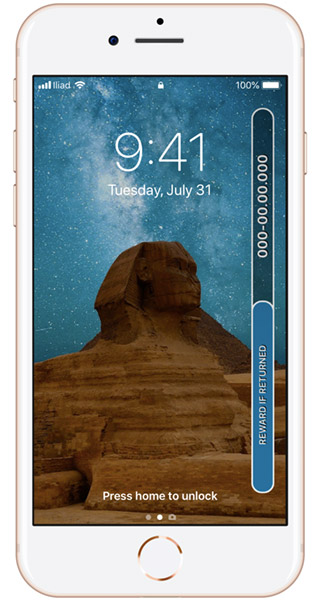 Of course you can create as many projects you want, so you will always have one ready for any need.
Easy as drinking a glass of water
The editor is very intuitive: choose a background, select a model (a graphic template that contains your text) and save the project. Then set is as a new wallpaper.
Here's a quick video tutorial, so you get an idea. :)
All the help you could need
The manipulation of objects is really simple and there is a specific help page in each section of the app, so that you will never feel lost.
And, anyway, you can always contact us for further help or suggestions.